About Gary Rowntree | Dance
MISSION
Gary Rowntree | Dance was born in 2009 and creates new and innovative contemporary dance theatre in Belfast, Northern Ireland. Creative Director Gary Rowntree fuses contemporary dance, action and emotion to create audience specific choreography connecting them holistically to the work.
Gary Rowntree | Dance challenges the context, the dancer and the audience through high quality professional dance theatre.
Created in 2010 as Clone Dance Company; the company continues to work in the professional and educational arts sector.
Our organisation is a non-profit company and provide opportunties and platforms for the dance sector in Northern Ireland.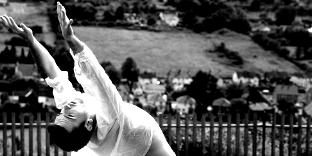 Create
Gary Rowntree | Dance works with professional dance and theatre artists in creating unique and dynamic dance theatre. Using contemporary dance, the company explores modern concepts challenging boundaries.
Perform
Gary Rowntree | Dance performs innovative dance theatre in a variety of formal and informal settings engaging audiences in unique contemporary dance experiences.
Engage
Gary Rowntree | Dance engages dancers of all ability in workshops and explorations. The company push the boundaries of contemporary dance and dancers through education and outreach programmes.