December 2014
EVOLVE OPEN AUDITION - Saturday 17th January 2015, Belfast.
Gary Rowntree has been selected by the Dance Resource Base as one of four choreographers to present a new work-in-progress that will be performed in The MAC, Belfast on Thursday 2nd April 2015. This fantastic showcase of emerging dance artists invites dancers to an open audition that will take place in
January
2015. Dancers can choose to audition for all four choreographers. Please find audition details and links below.
OPEN AUDITION FOR EVOLVE PROJECT:
Dance resource Base studio, Belfast,
Saturday 17th January 2015
From 9:30am.
Contact Jane.Mooney@hotmail.com to apply. (Before 12 noon, 7th January 2015)

December 2014
Jan - March 2015 Classes | Contact improvisation Workshop | Youth Dance Intensive
Gary Rowntree in association with the Crescent Arts Centre, Belfast will be delivering a range of classes, workshops and youth dance programmes in 2015.
Click here for more information on Classes.
Click here for more information on Contact Improvisation Workshop.

Click here for more information on Youth Dance Intensive

June 2014
Summer Dance Intensive at the Crescent Arts Centre with Gary Rowntree & Bridget Madden.
Monday 28 July - Friday 01 August 2014 | 9.30am - 4.30pm | £80 | 12-17 years
Join us for a 1 week summer dance intensive where students will have the chance to experience a range of different dance techniques such as Jazz, Contemporary, Ballet and Irish to showcase in a performance.
Delivered by Gary Rowntree and Bridget Madden, this is a brilliant opportunity - not to be missed! Family and friends are welcome at the end of the week for a sharing of the students performance.
*Students must bring a packed lunch.


May 2014
The Light at Pick N Mix Festival 2014.
Saturday 28th June: 1:15pm
Sunday 29th June 7:30pm
The MAC Belfast | The Lab
An invitation into the dark...
THE LIGHT invites audiences to experience emotion, struggle and emptiness. Choreographed by Gary Rowntree and performed by dancer Oona Doherty. The Light explores an internal fight with one's self to escape.
Inspired by contemporary culture, the solo performance contains animalistic behaviours while expressing moments of human emtion, detailing vulnerability and aggression.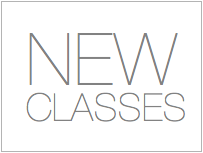 April 2014
New Term @ Crescent Arts Centre
Contemporary:
Wednesdays 8:00-9:00pm | 6 weeks:
30 Apr to 04 June | £39/£33/£30
Jazz
Wednesdays 7:00-8:00pm | 6 weeks:
30 Apr to 04 June | £39/£33/£30

March 2014
Gary Rowntree | Dance @ Sunflowerfest 2014

Sunflower Festival 2014:
Time for us to try something new and exciting!
Gary Rowntree | Dance has been invited to perform and workshop at Northern Ireland's top leading alternative music and performance festival.
Sunflowerfest is friendly, all inclusive and broad minded weekend festival of great music and arts. It nurtures the mind, body and soul through a range of events and activities for adults and young people.
It will take place at Tubby's farm, Cabra Road in Hillsborough BT26 6NB | 22nd - 25th August 2014. www.sunflowerfest.co.uk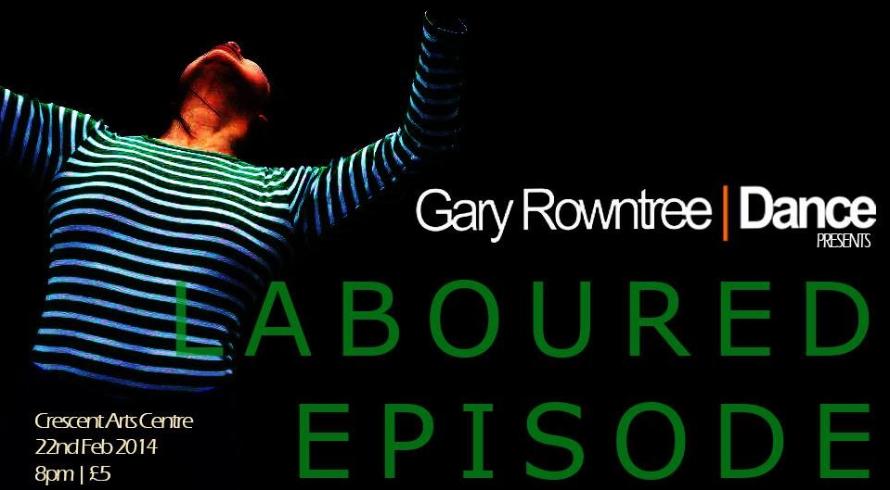 Feburary 2014
Gary Rowntree | Dance at CityDance2014

Presenting: Laboured Episode
Gary Rowntree | dance will perform among a range of the latest emerging dance artists from Northern Ireland as part of the only Contemporary Dance platform in Belfast. We will be showcasing our new work in progress: Laboured Episode.
CityDance is Belfast's longest running interactive dance festival and is hosted by the Crescent Arts Centre. You can catch free taster dance workshops across Belfast during the CityDance weekend along side enjoying performances from a range of the latest dance artists.
Laboured Episode will be on stage in 'The Cube Theatre' on Saturday 22nd February at 8pm. www.crescentarts.org