November 2012
State of Mind
Gary Rowntree most recently just created a new work with the FdA year two contemporary dance degree students from Newcastle College.
The intensive week was a huge success and the new work will be available to watch at Newcastle College Performance Academy on Wednesday 14th November 2012 and later in 2013.

October 2012
New Work to be created with the degree students of FDA Contemporary Dance at Newcastle College
Gary Rowntree will be setting of to Newcastle Upon Tyne over the Hallowe'en period. He will spend one week creating a new contemporary dance work with the second year students of the FDA Contemporary Dance Degree at Newcastle College.
Gary previously trained at Newcastle College and is extremely excited to return and work with the students.
The new work will feature around 20 young dancers and will be performed as part of their end of year performance.
For more information and to keep up to date check out Facebook or Twitter.
F: Gary Rowntree Dance T: @Growntreedance

June 2012
Gary Rowntree | Dance recieves Arts Council of Northern Ireland Funding
We are please to annouce that we have recieved SIAP funding from the Arts Council of Northern Ireland.
This funding will allow us to begin a research and development project. The project will explore new ways of creating and developing contemporary dance choreographic language.
Keep up to date here on how the project develops.

May/June 2012
The Mount Rainer Case
Our most recent work.
The new work was performance was a part of the Pick'N'Mix Festival 2012 at The MAC Belfast. The piece was viewed by over 100 audience members during the weekend long festival.
Future performances are to be confirmed.

August 2012
Commercial / Jazz class
Gary Rowntree will be delivering a new commercial jazz dance class at the Crescent Arts Centre Belfast starting September 2012
The class has been created for experienced dancers.
Register now to get your body moving! Prepare for some funky routines and getting a good sweat on!
register online @ https://crescentarts.ticketsolve.com/shows/126524177/events
keep posted with our news on Facebook and Twitter:
F: Gary Rowntree Dance T: @Growntreedance

May 2012
Pick N Mix 2012
Gary Rowntree | Dance presents New work.
Rehearsals are now underway with the creation of our new work - The Mount Rainer Case. This new work will be performed as part of this years MAC: Pick N Mix festival in Belfast.
Keep up to date here, facebook and also with the MAC at:

April 2012
Photoshoot with Laura Fitzsimons
Gary Rowntree | Dance will soon be doing a new location shoot with the fantastic photographer Laura Fitzsimons from London, UK.
Laura has recently worked at Greenwich Dance and also alongside European dance photographer Chris Nash.
We are going 'Animalistic meets Gaga' and are very excited.

April 2012
WorkshopSIX
Gary Rowntree | Dance presents WorkshopSIX.
A short work which has been created during the MOVE project over six workshops. The work included a cast of 10 fabulous creative artists and dancers.
The new work will be able to be viewed at
OPEN SPACE @ 7:30pm
29th April 2012
YouthAaction NI, College Square North, BT1 6AS
To book tickets call 0289 0240 551
More info: http://youthaction.org/youth-arts/latestnews.aspx?Author=YA

March 2012
Dancers wanted for New Creative Work
Gary Rowntree | Dance is currently seeking an interest of four or five female dancers for a new work that will be created over April/May/June in Belfast.
Currently still Awaiting confirmation... the new work should be performed in Belfast apart of a few theatre festivals.
Dancers must hold a history of contemporary dance training and also be able to work in dramtic contexts.This project is currently non funded and all work would be on a voluntary basis.
More information to come... :)
Janurary 2012
Move
Gary Rowntree | Dance has launched MOVE.
MOVE is a brand new programme which is running for six weeks in developing current and new contemporary dancers in Belfast.

The workshops focus on technique and creative explorations.

The workshops are lead by Gary Rowntree and other dance facilitators who will also assist on the technical and artistic development.
MOVE commences on Thursday the 23rd Feb 2011 at The Crescent Arts centre. Currently this first programme is free of charge.
Any late applications wont be able to take part after Thursday the 1st of March 2011.
To take part Contact us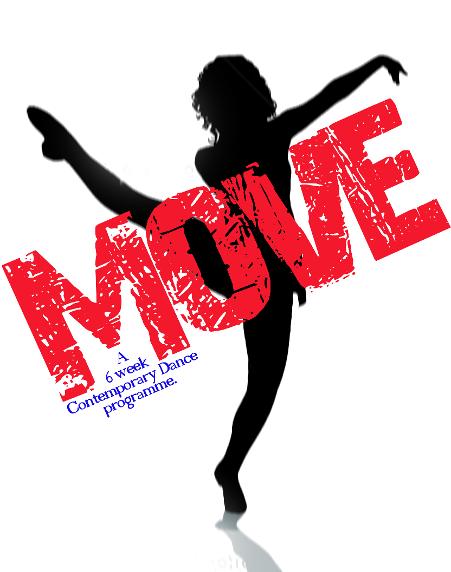 Gary Rowntree | Dance - Contemporary Dance Belfast, Northern Ireland.
Email: garyrowntreedance@outlook.com, Call: 07532183440, Facebook: Gary Rowntree | Dance, Twitter: @growntreedance
© Gary Rowntree | Dance 2013